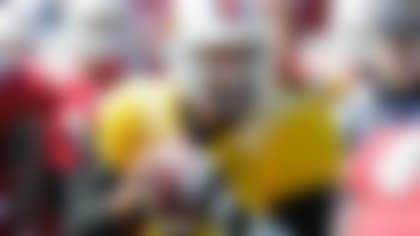 The ACC had 42 draft picks in 2014, the second-most of any conference this year and the second-highest total in league history.
National-champion Florida State led the way with seven picks, and every league school had at least one player selected. There were five first-rounders, again the second-most among the conferences.
ACC schools will be important stops for NFL scouts again this fall, especially Florida State, which could -- not will or should, but could -- have as many as six first-rounders in 2015.
Here's a look at every ACC draft pick this year and who's in line to replace that player this fall.
Take a look at the best college players to watch in the fall.
Take a look at Nike's latest updates to college football uniforms for the 2014 season.
Mike Huguenin can be reached at mike.huguenin@nfl.com. You also can follow him on Twitter @MikeHuguenin.