This is the third in a series looking at the best positional tandems in college football in each conference, taking into account both college production and pro potential. Today it is the best pair of offensive linemen.
College football's top trios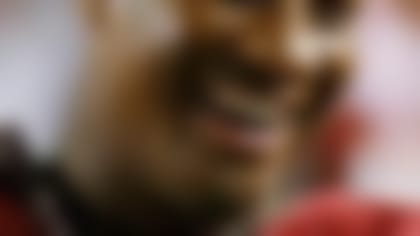 Florida State: G Tre Jackson and OT Cameron Erving. These two seniors are big -- literally and figuratively -- reasons Florida State might have the best offensive line in the nation (if it's not the best, it certainly is in the top three). Jackson (6-foot-4, 330 pounds) is the best guard in the nation; Erving (6-6, 308) is in the discussion when talking about the top tackle in the nation. Both are heading into their third season as starters. Jackson is athletic and physical; he's a masher as a run blocker and nimble as a pass blocker. Erving began his FSU career as a defensive tackle and made the move to the offensive line as a sophomore. He, too, is athletic, with quick feet. He also can be a devastating run blocker. Erving still is learning some subtle nuances, not surprising considering his relative lack of experience at the position, but still has the look of a first-round lock.
Iowa: C Austin Blythe and OT Brandon Scherff. As with Florida State's Erving, Scherff is in the running to be called the best tackle in the nation (Texas A&M's Cedric Ogbuehi also is in that mix). Scherff (6-5, 320), a senior, is athletic and wondrously strong. He is a road-grader in the running game and often blows up linebackers and defensive backs in the second level. His pass blocking isn't quite as advanced, but he's still a top-notch pass protector. Blythe (6-3, 290), a junior, should vie for All-Big Ten honors. He started at guard as a redshirt freshman in 2012, then moved to center last season. His run blocking is his biggest selling point; he is physical and effective when asked to pull.
Oklahoma: OT Tyrus Thompson and OT Daryl Williams. One could pick any combination of the three returning starters for the Sooners along the line and the team would still occupy this spot, as guard Adam Shead is an NFL prospect in his own right. Still, the tackles get most of the attention and with good reason, as both performed well last year. Thompson (6-5, 320) manned the blind side and handled rushers nicely with his athleticism while still improving throughout the year. Williams (6-5, 315) is a bit more polished over on the right side and does a great job run blocking with his big frame.
Oregon: OT Tyler Johnstone and C Hroniss Grasu. Quarterback Marcus Mariota is the top NFL draft prospect on the Ducks' offense, but a number of the offensive linemen blocking for him are not too far behind in the eyes of scouts. Johnstone (6-foot-6, 280 pounds) is an athletic tackle who can handle speed rushers and linebackers at the second level with the same amount of ease. He doesn't quite have the bulk some are looking for, but his fluid movement and smarts make him a key part of the offense. Grasu (6-foot-3, 295 pounds) enters 2014 as one of the top center prospects in the country and has plenty of quickness to deal with whatever interior linemen throw at him. He's naturally a great shotgun snapper, and can be an ideal fit for a zone-blocking team in the NFL given the way he can move people around and then get to the next level.
AAC: Cincinnati (G Parker Ehinger and OT Eric Lefeld).
Conference USA: North Texas (G Cyril Lemon and G Mason Y'Barbo).
MAC: Northern Illinois (C Andrew Ness and OT Tyler Loos).
MWC: UNLV (C Robert Waterman and OT Brett Boyko).
Sun Belt: South Alabama (OT Chris May and OT Ucambre Williams).