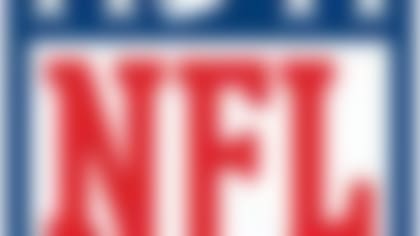 The NFL offseason workout program calendar has been released for all 32 teams. Find out your favorite team's schedule. **More...**
Young isn't the only reserve quarterback trying to reignite his career under offensive coordinator Kyle Shanahan. The Browns also signed Tyler Thigpen. Young and Thigpen will presumably battle for a roster spot behind Brian Hoyer and a rookie to be named later. Alex Tanney is also on the roster. NFL Media Insider Ian Rapoport first reported the signings. 
It's not a huge surprise the Browns brought in both veteran quarterbacks; coach Mike Pettine said it was possible earlier this week when he brought them in for tryouts. The bigger question: What does this say about the kind of quarterback Cleveland is looking for?
Young and Thigpen are both mobile quarterbacks who work best on the move. Shanahan helped bring the read option into prominence in Washington, and it looks like the Browns could run similar concepts. Thigpen played extensively out of the pistol formation during his days in Kansas City, with surprising success. Pettine praised Brian Hoyer for his accuracy Thursday after the team's voluntary minicamp ended, but Hoyer has a different profile than Thigpen and Young.
I've believed that Young had his last, best chance in the NFL before. If he couldn't succeed under Chan Gailey in Buffalo and Mike McCarthy in Green Bay, there's no guarantee he'll stick around this time. Still, as the last man standing on the Vince Young bandwagon, it's fun to see him get another chance.
Unlike a lot of high-profile quarterbacks "busts," Young has proven he can produce at the NFL level during his rookie season and resurgent 2009 campaign. Perhaps he can still carve out a career as a useful backup.