The Green Bay Packers dramatically are altering their offensive line, and it has nothing to do with the two offensive tackles they selected in the 2013 NFL Draft.
Harrison: Post-draft Power Rankings
After the 2013 NFL Draft, Elliot Harrison updates his Power Rankings, with plenty of teams moving up and down the board. **More ...**
"I sat down with Bryan and Josh on Monday and I told them I wanted to make the move to where they're on the left side," McCarthy told Tom Silverstein. "Those two are our most accomplished and experienced players. I told them about the responsibilities and my expectations about playing the left side.
"Some of the things we'll want to get into schematically as we move forward. They were excited about it."
The long-rumored move isn't without risks, but it makes a lot of sense. It moves the line's two most trustworthy and talented players to the more valuable side. Bulaga has to prove he can hold up against speedy edge rushers, but he's a better option than anyone else on the roster. Former left tackle and starter Marshall Newhouse will compete with Don Barclay on the right side, along with 2011 first-round pick Derek Sherrod, if he can stay healthy. David Bakhtiari, who the Packers selected No. 109 overall in the 2013 NFL Draft, should be a reserve.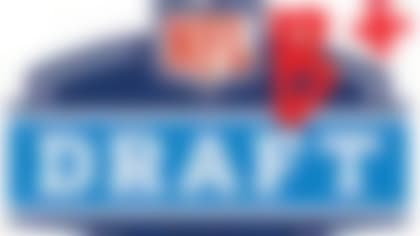 The draft is finally behind us. How did everybody do? Bucky Brooks breaks out the red pen and grades all 32 teams by division. **More ...**
The timing of the move, which had been rumored all offseason, suggests the Packers were waiting to see how the draft unfolded. If the right value fell to them at left tackle, perhaps they wouldn't feel forced to move Bulaga.
This isn't a change that will make huge headlines nationally, but it's a major storyline for an annual Super Bowl contending team. Aaron Rodgers' protection needed to get better, and this was McCarthy's best solution.