There was a lot of change in Kansas City this offseason, but it's hard to believe it was for the better. Nearly 7,000 starter snaps walked out the door, with the biggest blow happening to the offensive line. Branden Albert, Geoff Schwartz and Jon Asamoah all signed big deals elsewhere. Last year's No. 1 overall pick Eric Fisher will replace Albert at left tackle, and the early results aren't promising. The Chiefs have to be worried.
The best change possible would be for Kansas City's pass rush to dominate, like it did early last season. The Chiefs completely changed personalities in the second half last year, going 2-6 down the stretch with an explosive offense and disastrous defense.
The Chiefs risk asking Alex Smith to do too much. He played very well down the stretch last season, but he's been hit hard and often this preseason after all the offensive line changes. Andy Reid is a great offensive coach and Smith impresses us more every time he plays with his ability to deliver under pressure. But the Chiefs' receivers are average even in a best case scenario. Dwayne Bowe is a lackluster No. 1 receiver that has had ups and downs at camp. Donnie Avery is stretched as a No. 2, and the Chiefs are very thin at wideout after that.
The Chiefs still have MVP candidate Jamaal Charles to carry the show, and they should remain one of the best screen teams in the league. But Reid knows you occasionally have to pass downfield to win.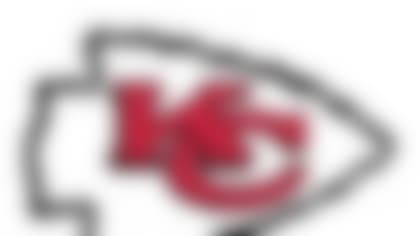 Second-year tight end Travis Kelce and rookie De'Anthony Thomas look enticing, adding a much-needed dose of big play ability. Kelce has two long touchdowns in as many weeks. He looks like a 260-pound wide receiver, while Thomas could be the X-factor that Dexter McCluster never was.
What we'll be saying in February
We'll say that Alex Smith should have taken the money in August. Through no fault of Smith's, this team is headed for a market correction. (Especially in four games against the NFC West.)
Predicted finish: Third place in AFC West, 19th in Around The NFL's Power Index.