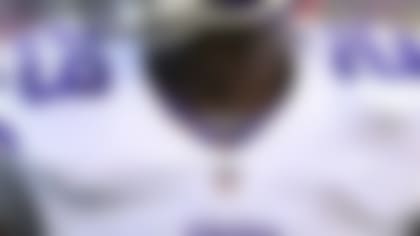 Coach Andy Reid has praised Ford's quickness and athletic ability while rating the outside linebacker's intangibles as "off the charts."
"If anybody reminds you of Derrick Thomas, that kid should pretty much remind you of Derrick Thomas with his first step," Pro Bowl linebacker Tamba Hali said last week, per The Huntsville Times. "He gets off the ball so fast it's scary. I just kept rewinding (the video) yesterday just looking at his first step. I don't know if he times it, but his first step is incredible."
"That guys is explosive. He's quick off the ball," Mays said Tuesday, per the Chiefs' official website. "He kind of reminds me of Von Miller with the way that he gets off the ball and gets around the offensive linemen. He's a freak. He knows how to work angles and uses his hands real well. He can bend and do all types of stuff you don't see in the everyday pass rushers. Definitely 'as-advertised'."
The quotes coming out of Kansas City suggest Ford should have been a top-10 draft pick last month.
As much talent as Ford boasts, it's going to be tough for him to challenge for the Defensive Rookie of the Year award while fighting for snaps behind Hali and Justin Houston.
With Hali carrying a prohibitive $12 million salary cap figure in 2015, though, Ford should be a prime "Making the Leap" candidate at this point next offseason.