Albert Breer of NFL.com reported, via a source involved in the deal, that Bowe and the Chiefs reached a new five-year contract on Monday. ESPN first reported the news, and the Chiefs later confirmed that Bowe had signed the new contract Monday.
Ian Rapoport of NFL.com reported Tuesday morning that Bowe now becomes the NFL's third highest-paid wide receiver in terms of total compensation on his contract. His deal is for $56 million over five years and includes $26 million in guaranteed money plus a $15 million signing bonus, according to someone who has seen the deal.
In year one, Bowe will earn $16 million with a base salary of $750,000 and a workout bonus of $250,000. In the first three years, Bowe will earn $36 million. 
Rapoport notes that the alternative to the Chiefs making Bowe the third highest-paid wide receiver was being franchised at $11.4 million. It came down to the last minute before the deadline to strike a deal. Had a deal not been struck, the Chiefs would've tagged Bowe, and Branden Albert would've had no choice but to been able to walk.
We have our doubts that Bowe will get to the end of that deal, but he will be paid like a top-five talent until then. Of course, most good free agents get paid like top-five talents at their positions. And then other players come along to pass them. Bowe will have to perform at a high level to get past the first few years of his deal.
New coach Andy Reid and general manager John Dorsey made it clear they are fans of Bowe and did not want to lose him. The Chiefs boast a solid group of skill position talent with Bowe, wide receiver Jon Baldwin, running back Jamaal Charles and tight end Tony Moeaki to pair with incoming quarterback Alex Smith.
Debate: Alex Smith trade fallout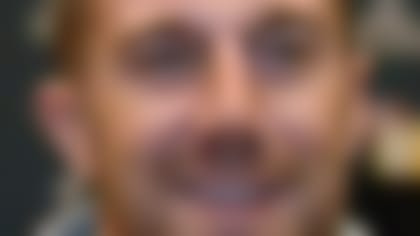 The Alex Smith trade has a domino effect that impacts many teams beyond just the Chiefs and 49ers. Our analysts weigh in. **More ...**
Now Reid will find out the answer to a question that former Chiefs general manager Scott Pioli always seemed to wonder about: How will Bowe react to big money?