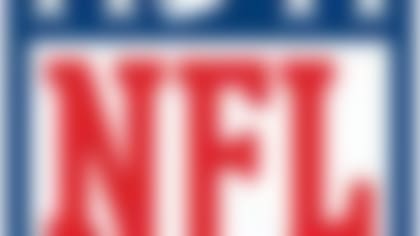 It's almost like Kelly has created a quarterback-proof offense. The Eagles have scored 64 points in two weeks despite poor play by Nick Foles. The Colts, meanwhile, fall to 0-2 after blowing a game they controlled for nearly the entire night.
Colts fans will bemoan two questionable calls from the officials in the fourth quarter. On Luck's interception, it appeared that Colts receiver T.Y. Hilton was pulled to the ground before Eagles safety Malcolm Jenkins picked off Luck. On the ensuing play, an incorrect horse-collar tackle was called on Colts safety LaRon Landry.
"I think I had the same view you did," Pagano said about the interception. "It sure looked like it on the Jumbotron. We'll look at the tape."
The receiver who was involved in the play shared those same sentiments.
"He did grab my arm, but they missed it and we move on," added Hilton.
The Colts have no one to blame but themselves. Their pass rush couldn't get pressure on Foles, and Colts defenders couldn't tackle Darren Sproles all night. Sproles broke out for an electric 19-yard touchdown rush, and racked up 152 yards receiving, mostly on screen passes. Colts running back Trent Richardson threw away a nice first-half performance with his second fumble in the second half.
There were so many moments it looked like the Eagles were done. A great Zach Ertz catch on a typically high Foles throw on third and long kept a drive going when the Eagles trailed 20-6, and helped turn the game around. LeSean McCoy picked up a first down on a third-and-15 call from Kelly that took a lot of cajones.
After the game was tied with less than three minutes remaining, the two sides played to form. The Colts played not to lose; the Eagle went for it. Indianapolis offensive coordinator Pep Hamilton tried to take some time off the clock, running the ball twice before an incompletion. Instead of putting the game in Luck's hands, the Colts continued their irrational faith in Richardson.
There isn't much separating 2-0 from 0-2 in the NFL, but that won't make the Colts feel any better. Luck's next comeback attempt will be to escape the team's two-game hole behind Houston in the AFC South.