Those two truths led to another one-for-one NFL trade Friday morning. NFL.com's Ian Rapoport reported that Jones was sent to Pittsburgh in exchange for linebacker Adrian Robinson, according to a source informed of the deal. The trade was first reported by Adam Caplan of SiriusXM NFL Radio, and both teams later confirmed the deal.
Battista: Polamalu vs. Father Time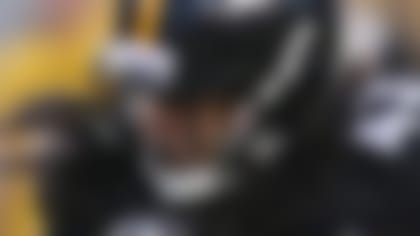 Troy Polamalu's body isn't what it used to be. How can he stay healthy? Judy Battista gets the lowdown from the safety. **More ...**
The Steelers signed Robinson as an undrafted free agent last year out of Temple, although he had no defensive stats in 12 active games for the team. Robinson did help on special teams and is listed as an outside linebacker, a position lacking depth in Philadelphia.
Jones was the odd man out in the Eagles' backup running back competition, in which Chris Polk and Bryce Brown clearly were in front. There were strong doubts if Jones, the No. 22 overall pick in the 2008 draft by the Dallas Cowboys, would even make the Eagles.