The Packers don't necessarily have to be in first place when Rodgers returns, but they need to stay afloat. Here's what my preseason Super Bowl champion pick needs to do to keep its hopes alive.
Take advantage of soft schedule
Many of Green Bay's toughest games are in the rearview mirror. Their next three opponents (Philadelphia Eagles, New York Giants and Minnesota Vikings) have a combined record of 7-18. Rodgers sounds likely to miss those three games and probably the Thanksgiving trip to Detroit, although it's far too early to know for sure.
Let's say Rodgers misses four games. The Packers probably need to go 2-2 over that stretch to stay right in the playoff mix. They have a strong enough organization to do so.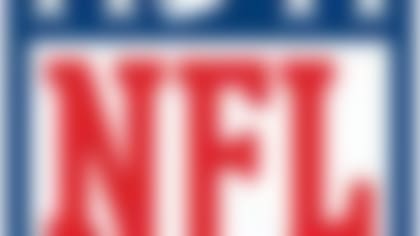 How would your team's prospects look if the season ended today? See where each team stands in the playoff picture midway through the season. **More ...**
Clay Matthews could return from his injured thumb as soon as this week. His presence is much-needed for a ravaged linebacker unit. Inside linebacker Brad Jones also is getting closer to a return. The Packers' defense struggled Monday night against Josh McCown, in part because defensive coordinator Dom Capers was passive. That's unlike Capers, especially this season.
Run without as many favorable looks
Aaron Rodgers' presence made life far easier for the Packers' running game, which leads the league in yards per carry. They were very effective running out of shotgun, often against five or six defensive backs. They won't see those looks as much now.
Seneca Wallace was not ready for his moment Monday night against Chicago. He last started a game in 2011 with the Browns, completing 16 of 41 passes. He subsequently was released by the Browns in 2012, spent the season out of the NFL and cut by the Saints and 49ers this August.
It's rare to see a quarterback discarded by so many teams and go on to find success at age 33. This is what McCarthy's mismanagement of his backup quarterback situation has wrought. McCarthy invested a lot of time developing Graham Harrell before giving up on him in August. B.J. Coleman went through McCarthy's famous "quarterback camp" this offseason and is no longer on the squad.
Wallace was picked up just before Week 1 after McCarthy gave up on the Vince Young experiment. Wallace was a signing of last resort and did not look comfortable against Chicago.
There is no replacing Rodgers. The Packers have scored more points per game with Rodgers at the helm than any team-quarterback combination since 1950 with a minimum of 50 starts. (Tom Brady and Otto Graham are next.) The question is if Wallace can be a competent replacement. I'm leaning toward yes because of my faith in McCarthy as an offensive mind.
Matt Flynn can't even get a job in the NFL at the moment. McCarthy helped get Flynn $14 million over the last two seasons. I don't expect Wallace to throw for six touchdowns like Flynn once did, but McCarthy has proven adept at overcoming difficult situations.
He's just never faced a situation like this. Tight end Jermichael Finley is out for the season and Randall Cobb is not returning anytime soon. Offensive tackle T.J. Lang suffered a concussion against the Bears. The next few weeks will be among the most challenging of McCarthy's career. If his team can just survive until December by going 2-2 over the next four weeks, I'd still feel pretty good about my Super Bowl pick.