We believe in new coordinator Bill Lazor's offense to the extent that he was a finalist for our offseason "Making the Leap" countdown. After watching Mike Sherman's uninspired offense the past two years, it will be refreshing to witness Lazor's uptempo attack, which borrows from Chip Kelly, Joe Gibbs and Mike Holmgren.
After watching Tannehill absorb a league-high 58 sacks last season, the Dolphins' coaching staff can't be feeling too confident about their quarterback's pass protection entering September.
On the other side of the ball, the linebackers are a question mark. Koa Misi was moved to the middle, leaving Dannell Ellerbe and Philip Wheeler as coverage liabilities against tailbacks, tight ends and slot receivers.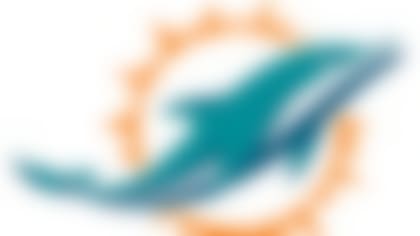 On a positive note, second-round wide receiver Jarvis Landry has been the biggest rookie standout in summer practices. Now rotating with veteran Brandon Gibson in the slot, Landry could emerge as a reliable, strong-handed possession receiver for Tannehill.
What we'll be saying in February
The organization needs an iconic figure in a leadership role after the directionless regimes of Tony Sparano and Joe Philbin over the past half-decade.
Around The NFL's predicted finish: Second place in AFC East, No. 24 in Around The NFL's Power Index