Manning is struggling to pick up offensive coordinator Ben McAdoo's new system. In theory, it made sense to change things up after a decade of Kevin Gilbride. But perhaps we underrated how difficult it would be for such a longtime veteran to change to a brand new system. McAdoo's Green Bay-influenced system focuses on quick decisions and accuracy. Even when Manning is at his best, those aren't necessarily his strengths. The Giants offense has been a disaster in the preseason.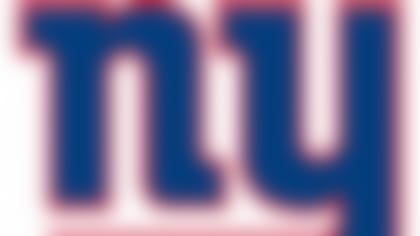 It doesn't help that the offensive line remains a work in progress. First-round pick Odell Beckham could practically have a redshirt season after a lost training camp related to his hamstring injury. Tight end remains unsettled, with Kellen Davis, Daniel Fells and Larry Donnell leading the way. This group is not ready for the regular season.
The negatives regarding the offense are listed above. There were also some positive developments. Offseason punching bag Rueben Randle looks like a potential breakout candidate after a nice month. Tom Coughlin is even complimenting him now! Even better: the running game looks vastly improved despite the retirement of David Wilson and another injury to Peyton Hillis.
Jennings looks like what the Giants paid for: A capable innings eater that can handle all three downs. That's much better than they had a year ago. Rookie Andre Williams is a bigger surprise; he looks ready to make a big instant impact.
What we'll be saying in February
We'll be talking about Tom Coughlin's awkward exit from New York, and general manager Jerry Reese's first head coaching hire.
Around The NFL's predicted finish: Third place in NFC East, 21st in Around The NFL's Power Index.