We have three full football Sundays left in this season. We won't see anything crazier than this one.
The final flurry of 1 p.m. ET games in Week 14 was unlike anything we've ever seen. It wasn't just the wackiest stretch of play this season; it was one of the craziest stretches of play in any season.
Ten touchdowns were scored in four games that will help shape the playoff races for weeks to come. Let us describe the insanity:
Five touchdowns were scored in the final 2:05. That included a 41-yard rushing score, a 77-yard kickoff return and a 79-yard pass.
The Ravens got the ball back with 45 seconds left, needing a touchdown to win. So of course quarterback Joe Flacco drove the normally moribund Ravens offense straight down the field for the win. It was that kind of day.
All of that was just a prelude to the real drama: Browns kicker Billy Cundiff coming up short on a 58-yard field goal as time expired. The kick was on target, causing the entire NFL newsroom to lose our collective minds before ultimate disappointment. For one second, we knew what it was like to be a Browns fan.
The crucial Dolphins-Steelers game in Pittsburgh had five lead changes, including two in the fourth quarter. With their legitimate wild-card hopes hanging in the balance, Miami drove for a game-winning touchdown in the snow, stopped Pittsburgh's offense and then nearly watched the wackiest ending on a wacky day.
When the Philadelphia Eagles fell behind the Detroit Lions 14-0 in a driving snowstorm Sunday, it looked like the game was over. Their offense wasn't scoring in the rough conditions.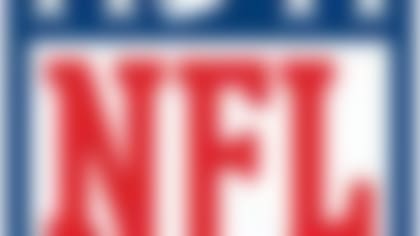 How would your team's prospects look if the season ended today? See where each team stands in the playoff picture midway through the season. **More ...**
So, of course, the Eagles put up 34 points in the final 20 minutes, including four touchdowns in the fourth quarter. (Remember that the next time you hear that snow ruins scoring.) Running back LeSean McCoy put together a 217-yard performance on the ground in the white stuff that will be remembered a long, long time.