Rex Ryan has longed for his New York Jets to return to the form that netted consecutive AFC Championship Game berths in his first two seasons, and a feeling of nostalgia has engulfed the coach -- especially after the team signed Chris Johnson last week.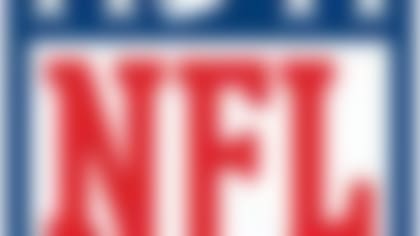 The NFL offseason workout program calendar has been released for all 32 teams. Find out your favorite team's schedule. **More...**
"We're excited to add Chris," Ryan told reporters Monday as the team commenced offseason workouts. "When you look at our stable of backs, it's pretty good. It kind of reminds me of my first year here."
The offensive success of Ryan's 2009 Jets was predicated on a punishing ground attack, with fullback Tony Richardson opening up holes for Thomas Jones, Shonn Greene and Leon Washington en route to a combined 2,273 rushing yards. A young Danny Woodhead even got to carry the rock 15 times during that campaign.
However, after a return trip to the conference title game in 2010, the Jets are just 22-26 over the past three seasons. During that span, Gang Green has rushed for over 2,000 yards as a team only once, with last year's tandem of Chris Ivory and Bilal Powell both failing to cross the 1,000-yard threshold individually.
Johnson's arrival is an immediate shot in the arm for New York's backfield; in addition to his 2,006-yard 2009 campaign, the speedster has never run for less than 1,000 yards in a season and remains the only player in NFL history with six touchdown runs of 80 yards or more.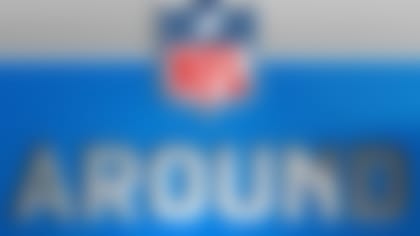 What makes Johnson an even more valuable commodity to Ryan is his durability. CJ2K has completed a full 16-game slate in four of his last five campaigns and played the entire 2013 season despite a torn meniscus. Feeling rejuvenated after January knee surgery, he will serve as the lightning to the powerful Ivory's thunder. Though Rex revealed that Johnson wasn't promised "X amount of carries" and that "no role has been determined for anyone," it's safe to assume the Jets' new star will be the featured back.
Powell and Alex Green are slated to spell the Johnson-Ivory duo, with Mike Goodson unable to do anything "in the near future" as he continues to recover from knee surgery. Per the New York Daily News, Goodson could be the odd man out in what is shaping up to be a deep running back corps -- at least according to Rex.
Whether or not there's enough juice in Florham Park to fuel another deep playoff run in 2014 remains to be seen.