Injuries decimated his receiving corps. The Atlanta Falcons' offensive line ranked in the NFL's bottom third, according to both Football Outsiders and Pro Football Focus.
Excuses aside, Ryan couldn't pull his team out of a season-long tailspin as other members of the NFL's quarterback royalty have done. Recently retired tight end Tony Gonzalez acknowledged as much in an interview with ESPN The Magazine.
"Matt's an excellent quarterback," Gonzalez said, via ESPN.com, "But he's not elite. He's this close. He'll get there, but he has some learning to do."
Elite quarterbacks are the best players on their team's roster. That's not the case with the Falcons.
That's exactly how it went down. Before the Falcons lost Jones, all four losses came down to the last possession. After losing Jones, the next four losses were blowouts and the season became a full-fledged disaster.
Gonzalez had previously told the Falcons official website that Ryan is "better than any other quarterback I've ever played with." In other words, Ryan is better than Trent Green.
Gonzalez's assessment is fair: Ryan is an excellent quarterback. He's one of the rare breed deserving of the "franchise quarterback" label.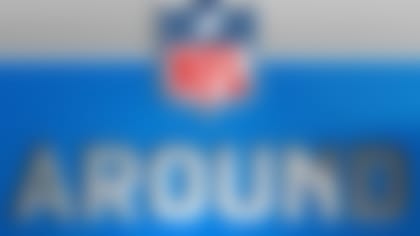 The Around The League team hits all the NFL's hottest topics in its award-winning podcast. Join the conversation. Listen
Factoring in his depleted arsenal, Ryan's game film showed the same quarterback in 2013 as in 2012 even if the numbers weren't as impressive.
In the latest "Around The League Podcast," the guys ponder the future in both Seattle and Denver and break down the teams who intrigue them most this offseason.