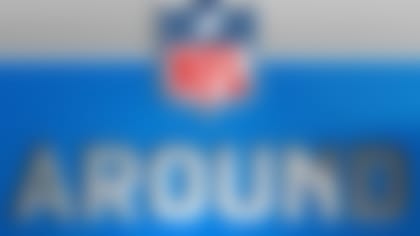 The Around The League team hits all the NFL's hottest topics in its award-winning podcast. Join the conversation. Listen
In an interview with ESPN The Magazine, the All-Pro pass-catcher acknowledged that Atlanta's Matt Ryan is an "excellent quarterback, but he's not elite. He's this close. He'll get there, but he has some learning to do."
All things considered, a completely fair assessment of a talented young signal-caller. Still, Gonzalez was pressed Friday to drill down further.
"I've said it throughout the season," he told "The Doug Gottlieb Show" on CBS Sports Radio. "It's not a matter of 'if' but 'when' Ryan becomes elite. Work ethic really separates him."
Said Gonzalez: "There's no stopping him when (wide receiver) Roddy (White) gets healthy and Julio Jones gets healthy and the offensive line becomes solidified. He's an inch away from being elite. Second class of QBs: Ryan, Rivers, Newton, Roethlisberger, Russell Wilson. For anybody to say anything different about Ryan, it's somewhat embarrassing on their part."
Gonzalez went on to label Ryan "the best QB that I've played with by far," saying that "his leadership went up by leaps and bounds in 2013. It's just a matter of time."
The only out-of-bounds aspect of this narrative are those who choose to rail against Gonzalez for a dead-on assessment of the passer he spent five seasons with. My Around The League colleague Chris Wesseling already comprehensively addressed why Ryan has been accurately categorized by his former teammate.
We're mere days into a long and winding offseason. There's months and months ahead of players talking about players; of athletes making declarations and windy announcements about other athletes; of white noise whipping through empty stadiums and team facilities nationwide.
Let's do everyone a favor, and put this topic to bed.
In the latest "Around The League Podcast," the guys ponder the future in both Seattle and Denver and break down the teams who intrigue them most this offseason.